The need for a refreshing rest. We invite you to visit a place of privileged nature just one hour from Santiago.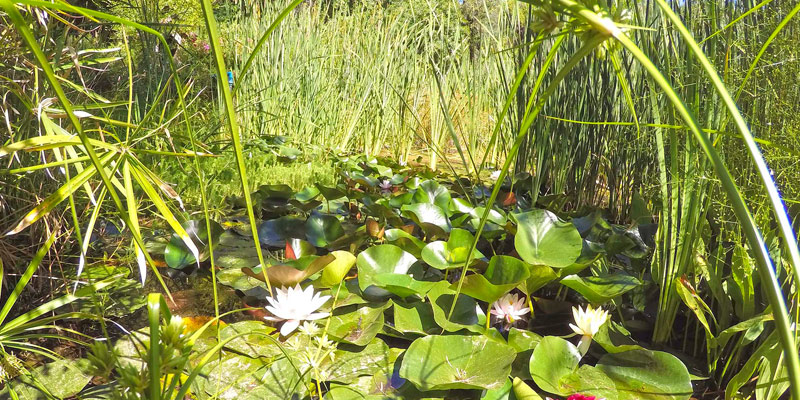 Getaway to colors that change with each season, clean air that fills your lungs, disconnection in a familiar environment.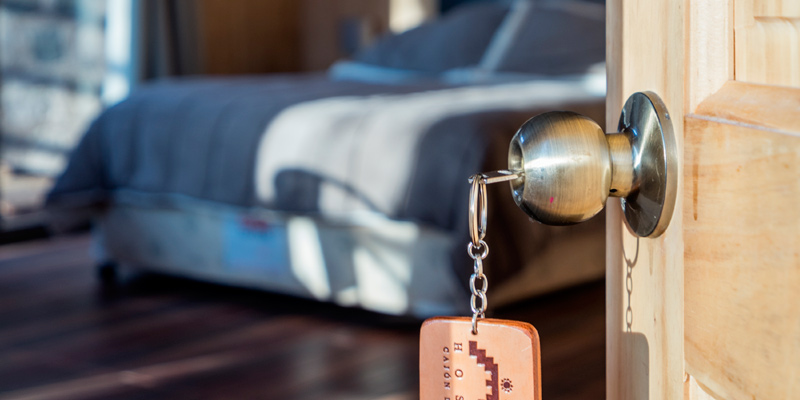 In every look you make at Millahue, we want your eyes to find nature, good taste and rest from your routine.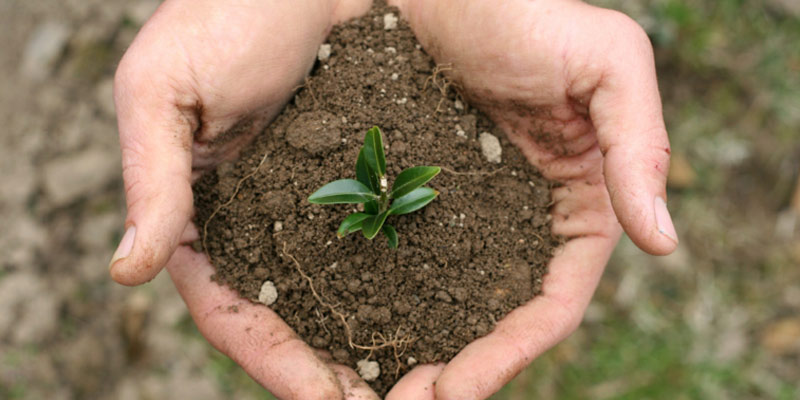 In 2017, Millahue, joining the new millennium, signs a Clean Production and Sustainable Tourism Agreement in Cajon Del Maipo.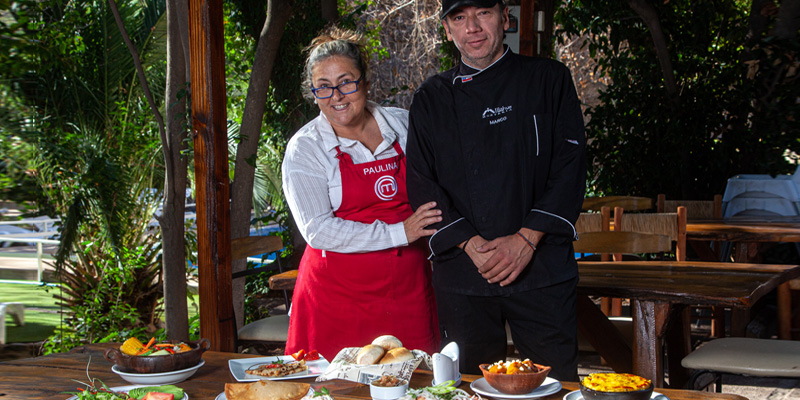 Since 1952 we have been cooking for different generations, taking care of the taste and quality of our products.
Day and night in Millahue
Accommodation with full board, sports, swimming pools and jacuzzi
The necessity of a restorative rest is fundamental in our agitated time, and in our cabins we worry that it will be fulfilled.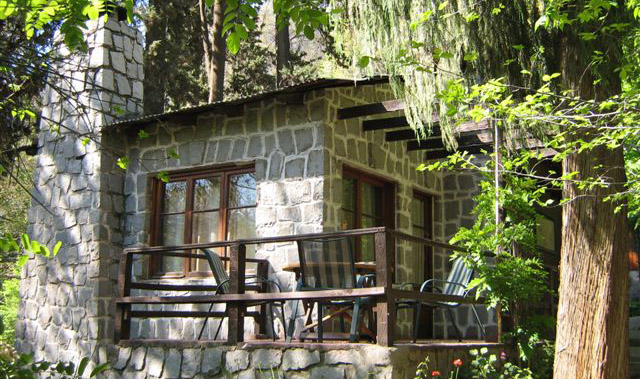 The Inn has fully equipped cabins, carpeted, with private bathroom, heating, satellite TV and a delicate decoration, where you can enjoy silence, tranquility and comfort, in an excellent location near the mountains.
In our restaurant service, you will find a healthy and balanced diet of Chilean cuisine and house specialties.
Hosteria Millahue Spa has a massage room, sauna, jacuzzi, heated swimming pool, exercise machines and quartz tub.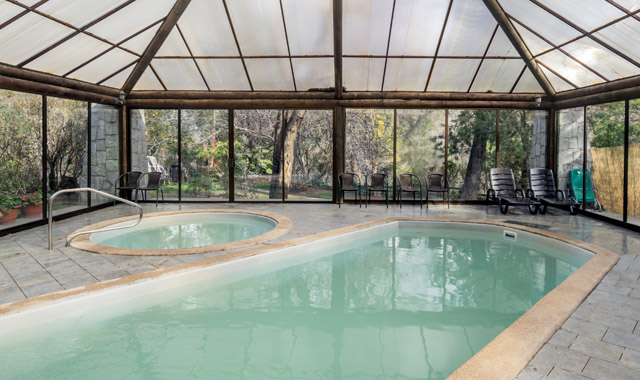 Feel the change of leaving behind the capital's noise, stress and think that it will give your body and mind a breathing time in less than an hour from Santiago.
MASSAGES
SAUNA
We have swimming pools for all tastes! Heated, outdoors and for children. 
One of our swimming pools is nestled in a rock, with a waterfall of crystal clear mineral water and surrounded by a large grove. This invites you to refresh yourself every day of the summer and to relax in its deckchairs.
Throughout the year you can enjoy our heated pool at 33° to 34°, with jacuzzi, which also has a massage room, sauna and exercise machines.
Included spaces created to share and have fun with family or friends.
El compromiso de Hostería Millahue con el medio ambiente y la comunidad local comenzó en la construcción del hotel en los años 50, en un área de imponente naturaleza y gran pulmón verde de nuestra capital.
Hostería Millahue se compromete a ser eficiente, disminuir costos y tener un real compromiso con sus empleados y por sobre todo con el medio ambiente, ya que posee un certificado APL, un Acuerdo de Producción Limpia el cual sólo lo obtuvieron 7 empresas en el Cajón del Maipo las cuales tienen un compromiso real en cuanto a mejorar constantemente las condiciones laborales, ambientales, de higiene, afluencia del agua, reciclado y protección de la flora y fauna de Cajón del Maipo.
If you have any doubt or you want to make a reservation, write to us and we will answer you as soon as possible.
Camino al Volcán Nº27.724
El Melocotón – San José de Maipo – Santiago, Chile.
Phones:
+56 22 861 20 20 – +56 22 861 18 56
San José de Maipo
Sensación: 4°C
Viento: 5km/h E
Humedad: 74%
Presión: 1016.59mbar
Índice UV: 0
19/7°C
21/7°C
17/7°C
23/10°C
26/10°C